One of our biggest advantages is the desire to adapt to the increasingly higher expectations of our tenants. For this reason, we have set ourselves the goal of constantly expanding our offer with new services, for the first fire we decided to allow the rental of a mobile mini warehouse!
What does it consist in? It is simple! Our smallest – 4m2 BOX, placed on a trailer can appear in any place indicated by you! There is also another possibility – we bring the container to your company/office/place of residence, you put everything you want in it and we take it and park it in GizoBOX. This solution has a number of advantages – you do not have to drive between several locations and our stationary warehouse, the mini warehouse is driven according to your needs and you save the space so valuable nowadays.
Many months of pandemic reality required us to take exceptional precautions – both on a personal and business level. When we opened the first GizoBOX branch in Jawczyce, we were perfectly aware of how important it is to follow the most important criterion – safety. Our goal was to make this not an empty phrase, but real actions affecting the tenants to feel comfortable. The first tenants have already been provided with the external part of the complex, first experiences with the contactless service – we can state with full responsibility that the entire process – from placing an inquiry through booking, confirming the agreement and handing over access codes – can be done by phone and online, without the need for personal appearance!
What about the security of storing your items? We have a way!
We offer you the opportunity to use ozone, a proven and reliable method of sterilization and disinfection!
We own a lot of things. Tires, Christmas trees or simply clothes sometimes no longer fit in our houses or apartments. The solution to this problem is to rent secure storage space from Gizobox. You decide for yourself how much space you need. Choose one of our containers and don't worry about lack of space at home. If you own a business and through its growth you no longer have room to store your belongings, Gizobox storage spaces are the perfect solution to the problem for both individuals and businesses. We guarantee safety, security and availability 24/7. Come to us and do not worry about lack of space any more.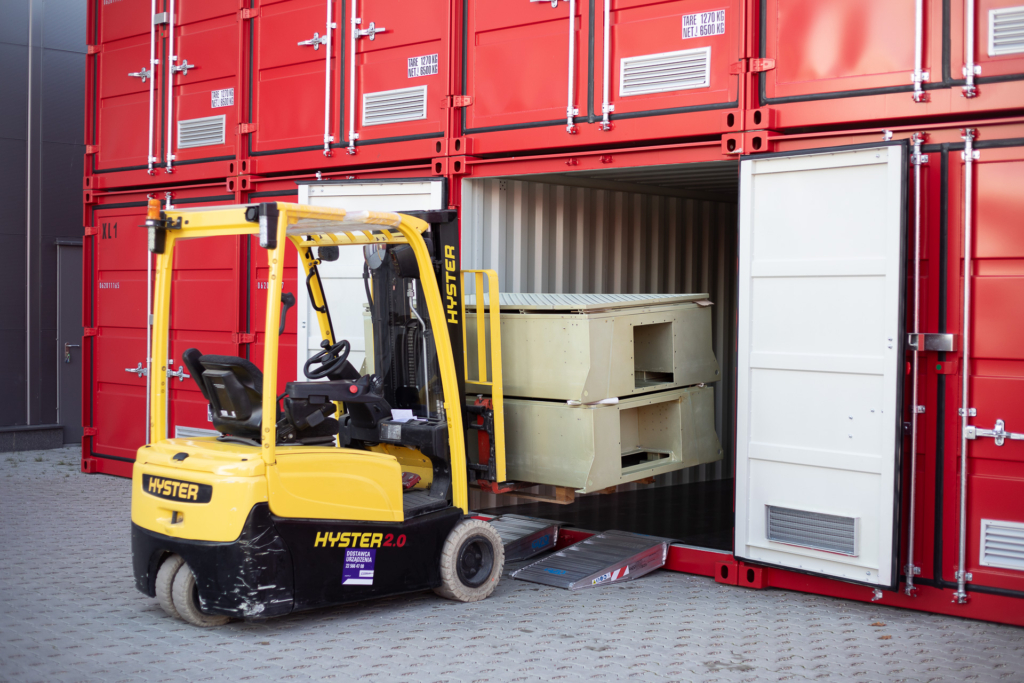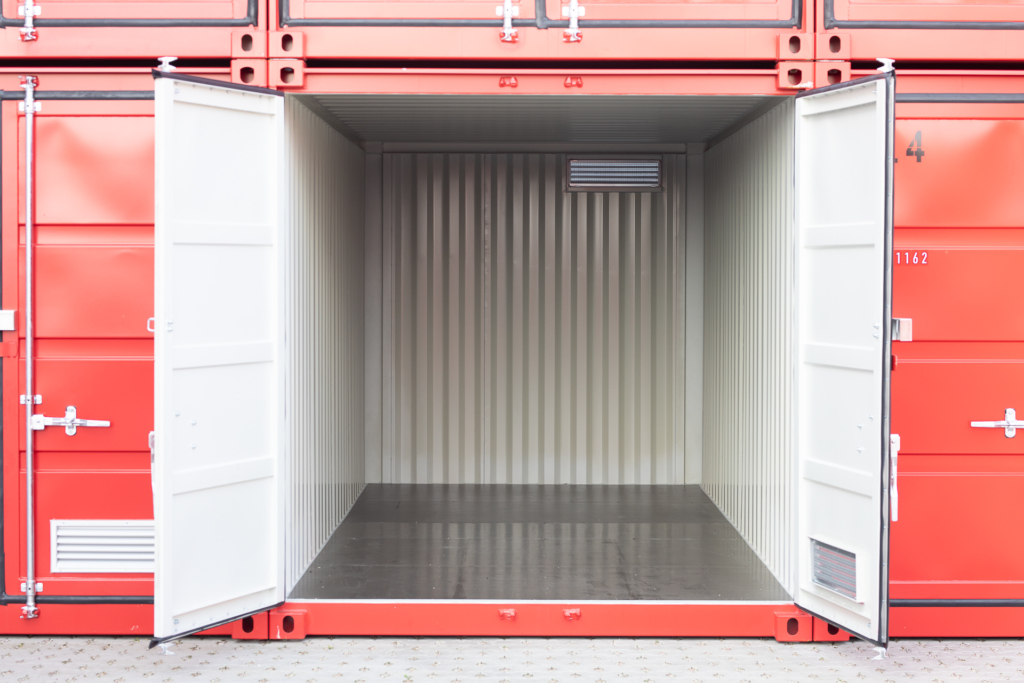 Gizobox company offers a service of renting storage space with the use of containers. We have 3 sizes of containers: M-4m2, L-7m2, XL-15m2. Each person will find a suitably adjusted surface for their needs. Thanks to their construction, the rooms protect the things stored in them against unfavorable weather conditions such as wind, rain or snow. Thanks to the use of appropriate lighting, the containers can be used around the clock. Additionally, Gizobox offers the service of renting invasions, lifts and forklifts together with an experienced operator thanks to which the access to the storage areas is even easier/easier than ever.